Firestop
Passive Fire Protection
Protecting people, equipment and infrastructure from fire can be a challenge, focusing on fire prevention rather than firefighting, is the best way to reduce risk and protect your most valuable assets. Utilizing a combination of fire prevention solutions will provide the greatest fire prevention and risk reducing strategy.
Vikodeck®
Engineered rubber tile used to protect any surface from fire, heavy impact and corrosion
Vikodeck® is manufactured using Vipo's Firestop rubber material, withstanding severe temperatures and corrosion. Vikodeck® is used mainly as surface protection, protecting people, surfaces and vital equipment during exposure to hydrogen, jet-fire and cellulose fire.
The engineered rubber tile provides:
Heavy impact resistance
Sound and noise damping
Corrosion protection
Jet and hydrocarbon fire resistant
Quick and easy installation
Resistance against ozone, UV light and process liquids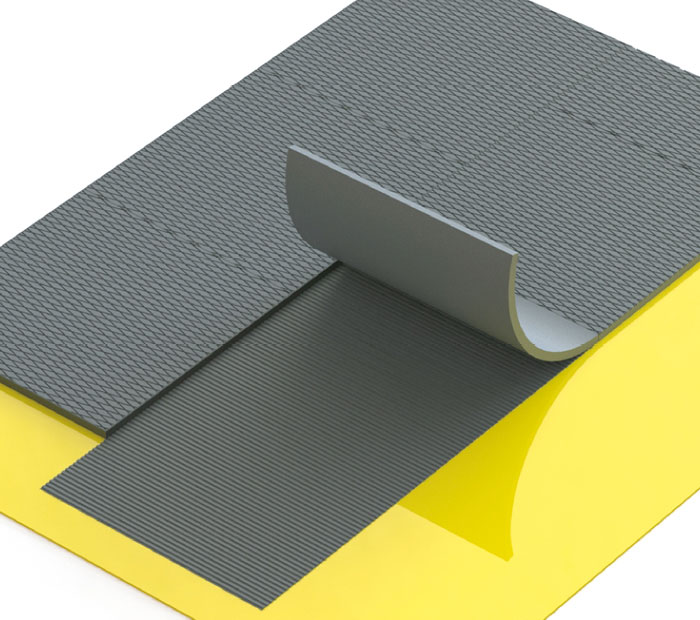 Firenut and Belt
Tailored rubber protection for bolted connections
In case of fires, flanges and pipes should maintain the same level of integrity to avoid escalation. Firenut has been engineered to provide jet-fire protection for bolted connections, extending service life in event of a fire.
The fire resistant rubber nut provides:
Tailored to fit any shape or size
Maintenance free
Hand mounted
Jet and hydrocarbon fire resistant
Quick installation
Weight and space saving
Allows for easy system inspection
Rigid and durable design
Drain Gullies
Drainage and waste disposal system used to maintain fire barriers and redirect liquid spillages away from decks 
Our drain gullies withstand movement in all directions, absorbing building tolerances. They eliminate concentrations of stress, allowing spillages to drain efficiently. These drainage and waste disposal systems are commonly used in offshore platforms and buildings to re-route liquid spillages on decks, allowing them to be disposed in a safe and sustainable manner.
These fire resistant, rubber drain gullies provide:
High abrasion resistance
Reduced vibration
High impact resistance
Quick and easy installation
Corrosion free
Blast, hydrocarbon and jet-fire resistance
High mechanical protection
Elastoshield
Jet and hydrocarbon fire resistant, easy to install, extends service life of electric cables and hoses in a case of a fire
Elastoshield's robust and rugged design provides additional protection against mechanical damage and is designed for ultimate performance in critical areas.
This highly resistant shield provides:
Tailored specifications
Durable protection against corrosion, fire and wear
Maintenance free
Firestop
Passive Fire Protection
Utilizing a combination of fire prevention solutions will provide the greatest fire prevention and risk reducing strategy.
Fire Seals
A wide-ranging family of engineered sealing products with weather and fire integrity functionality
Our fire seals are flexible seal connections between rigid metal sections, capable of handling large displacements and absorbing misalignments and angular deviations. The fire seals maintain fire barriers and are available in a variety of standard options. They can also be tailormade designed for special situations. Choose from pipe penetration, sealing between structures and modules, escape tunnel seals for safety, or seals to protect essential equipment such as bearings and valves.
These flexible rubber seals provide:
High abrasion resistance
Robust and impact resistant
Absorbs vibrations and reduces noise transfer
Protection against jet-fires, corrosion, impact and blasts
No hot work required
Tailored specifications to suit individual project requirements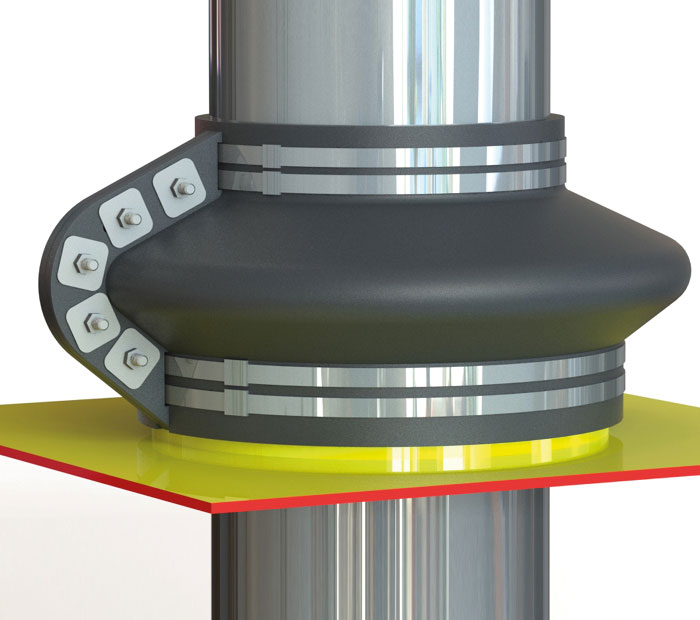 Pipe Penetration Seals
Flexible rubber based seals protecting pipes at the penetration location 
Pipe penetration seals are prefabricated flexible seals, made from layers of durable materials. The seals are tailormade to accommodate most structures and geometries.  Focusing on protecting the pipe at the penetration location, the seals allow movement of the pipe during operation.
These fire resistant, flexible seals provide:
Slim and lightweight
Maintenance free
Hydrocarbon, jet and 350kWm² fire resistant
Blast tested
No hot work required when installing
Fire, mechanical and wear protection
Tailormade to specifications
Riser Protection
Firestop passive fire protection material coating to protect risers offshore 
Our passive fire protection for risers significantly delays escalation of temperature rise in flexible risers, providing time to evacuate people and protect critical equipment.
The rubber materials used to protect risers provide:
Temperature range from -50oC to 155oC
Jet and hydrocarbon resistant
Helps to maintain flexibility of the riser
Fatigue tested by SINTEF
High abrasion resistance
Application on site
Maintenance free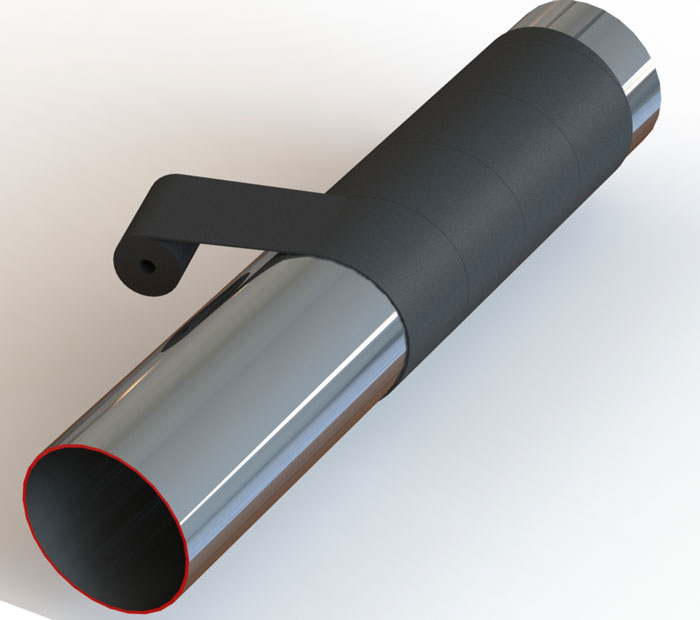 FIRESTOP PASSIVE FIRE PROTECTION