A wide-ranging family of engineered sealing products with weather and fire integrity functionality
Our fire seals are flexible seal connections between rigid metal sections, capable of handling large displacements and absorbing misalignments and angular deviations. The fire seals maintain fire barriers and are available in a variety of standard options. They can also be tailormade designed for special situations. Choose from pipe penetration, sealing between structures and modules, escape tunnel seals for safety, or seals to protect essential equipment such as bearings and valves.
These flexible rubber seals provide:
High abrasion resistance
Robust and impact resistant
Absorbs vibrations and reduces noise transfer
Protection against jet-fires, corrosion, impact and blasts
No hot work required
Tailored specifications to suit individual project requirements
Read more about Fire Seals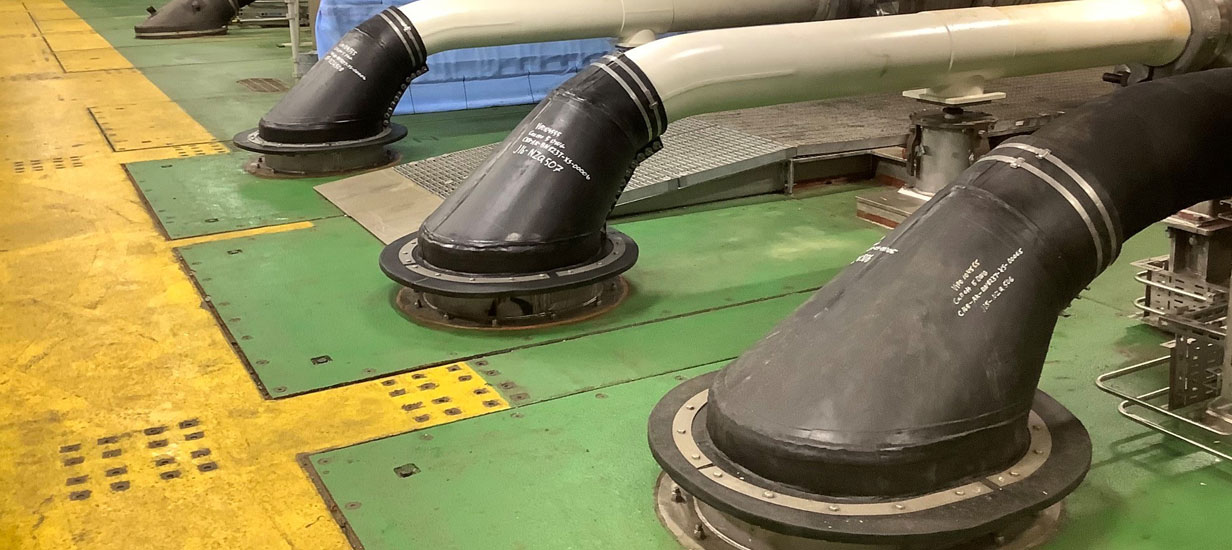 The application of passive fire protection (PFP) needed to be carried both at our site and applied to field joints offshore.