The world needs sustainable business partners who can deliver solutions without compromising safety, quality, and cost efficiency. Through our core business and supply chain, we create shared value for our employees, people around the world, and society.
We understand that our business ventures may have both positive and negative effects on the SDGs (sustainable development goals). We strive to be open and transparent about our impact on the environment and in society. We aim to contribute positively to the SDG's to minimize the negative impact of our business activities and believe that we currently have the most influence on the 5 goals listed here.
As an employer, we strive to create a work environment to encourage good health and well-being. We make a variety of effort to contribute to this through; working with a private company health association (bedrifthelsetjeneste), encourage cycling to work with a purpose built bicycle parking lot, favourable gym and leisure centre agreements for employees, flexible working hours, accessibility for all persons with a disability and more.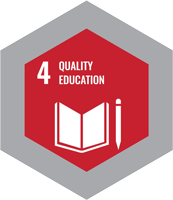 Being one of the largest employers in our local community, we believe that we can positively impact career development and educational training within our expertise. We offer internships, apprenticeship programs, summer job opportunities for youths, internal support for those looking to extend their education in a specific field and workplace training. Lastly, we make a conscious effort to recruit from other countries and widen our knowledge base.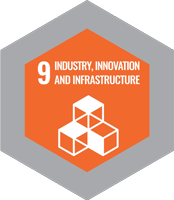 Our recent organizational change has allowed us to refocus our efforts in the research and development sphere. Research, development and innovation of our processes, products and the way we do business is crucial to sustainable industrialization and economic growth.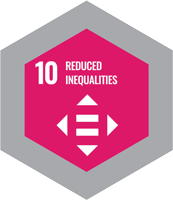 We put equality at the forefront of several processes within our business. We strive to be a diverse employer and provide work for vulnerable groups. Several efforts we continue to make include, hiring people of different cultures, countries, race and gender. We also ensure that we adapt our physical workplace for disabled groups, to make them comfortable in doing their job everyday.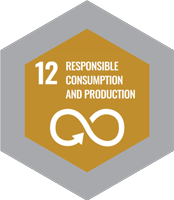 As an industrial manufacturer of polymer solutions, responsible consumption and production is one of our biggest challenges and area in which we put a lot of effort.
The activities we do include sorting of our waste, recycling of rubber, reducing our physical footprint through renting out space, using water from the river rather than clean water in production processes, automatic lighting and ventilation system. We also focus on steam production only during manufacturing processes. We have also made a conscious effort to reduce our paper waste through a series of digitalization projects for production, control and safety documentation.
At Vipo AS, we are committed to social responsibility and ethical business practices. We support the EU Conflict Minerals Regulation 2017/821 efforts to discourage companies from engaging in trade that supports conflicts and human rights violations in conflict-affected and high-risk areas.
We do not knowingly purchase products containing conflict minerals. Further, we require our suppliers to comply with Regulation 2017/821 and take reasonable steps to ensure that the tungsten, tin, tantalum and gold used in their products originate from outside the conflict region or come from mines and smelters that are certified as conflict free by an independent third party.
If Vipo AS becomes aware of a supplier whose supply chain includes conflict minerals from conflict mines, we will take appropriate action up to and including termination of the commercial relationship.