Engineered Rubber Solutions
Rubber is an extremely versatile material with unique physical properties, making it ideal for many applications. As the need for project specific rubber solutions grows, so does the range of applications suitable for using rubber material technology, including fire protection, anti-vibration and load distribution. We are also able to provide a wide range of molded rubber products with bespoke specifications.
We are experts in developing new and unique solutions designed specifically to solve industry challenges. The solutions listed below can be designed using our Firestop passive fire protection material on request.
Elastomeric bearings
Flexible without being compromised, Handles heavy loads in rough environments, Custom design
Elastomeric Bearings are designed and manufactured to meet specific project demands and requirements. The bearings provide flexible support points used in constructions to handle vertical, horizontal, or rotational loads.
These flexible rubber-based elastomeric bearings provide:
Construction flexibility
Shock and vibration damping
Tailored designs to fit specific requirements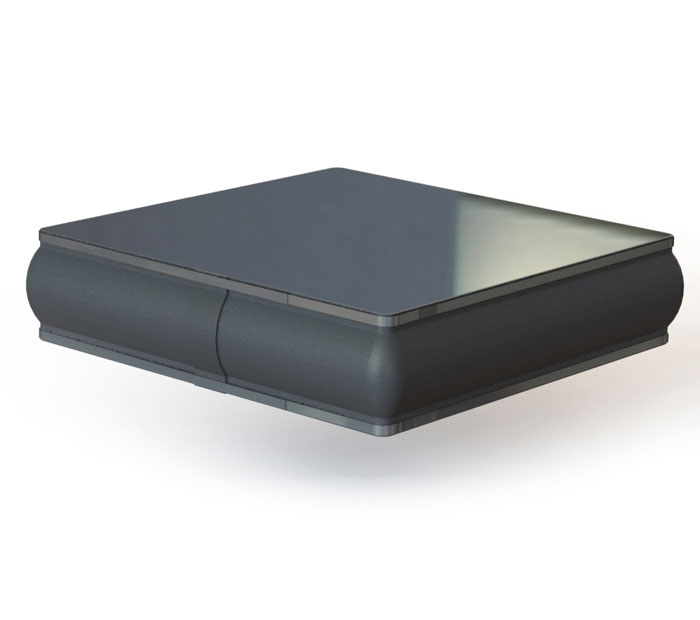 BV206 Tracks
Hägglunds BV206, Tracked vehicles, All-terrain carrier
We have designed, manufactured, and delivered rubber tracks for Hägglunds BV206 belted wagons for a number of years, delivering our tracks for the defense industry around the world, as well as to private BV206 owners.
One of the main advantages of belted vehicles is their very low ground pressure, making them suitable for surfaces with poor bearing capacity, such as swamps, mud, and snow. In addition, they are a preferred vehicle in rough terrain and on loose substrates.
These extremely durable rubber tracks provide:
No need for modifications or adjustments
Increased stability
Easily replaceable with Hägglund's original belts
Gaskets and Seals
High flexibility, High quality, Customized solutions
Customized Seals and Gaskets made from engineered rubber provide flexibility and longevity, from the smallest o-rings to large seals for noise damping. Vipo specializes in designing and manufacturing customized seals and gaskets for your unique applications. Our Gaskets and Seals can be designed to meet your project specific requirements.
These tailormade gaskets and seals provide:
Customized solutions
High quality
Flexible
Long lifetime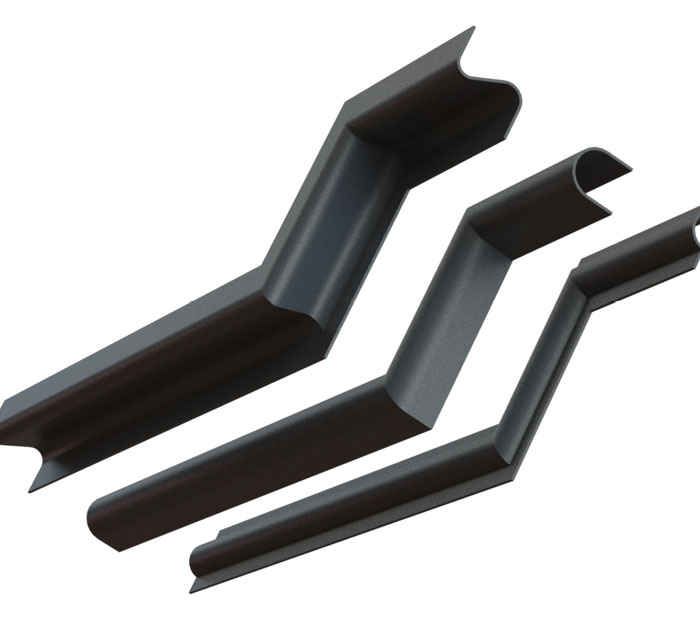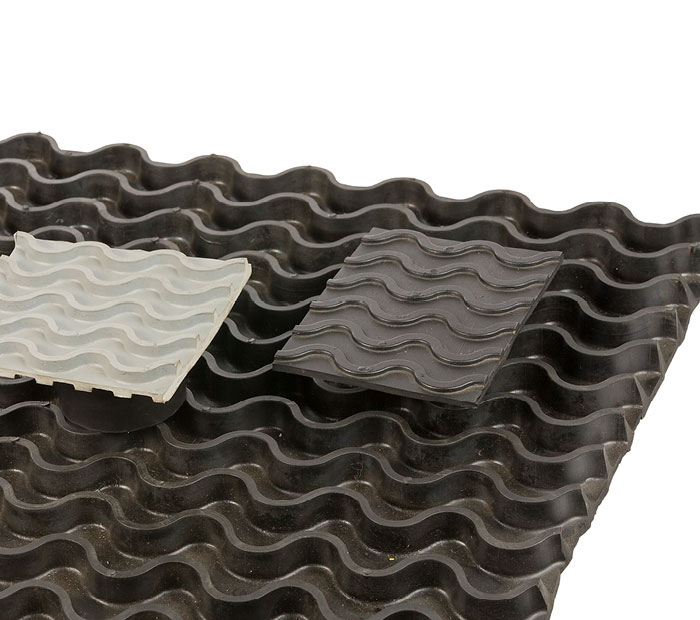 Rubber Mats
High quality, Customizable, Can be produced with additional fire protection
Rubber is sound and vibration damping and is a material often used in mats. Rubber mats can be supplied to provide an ergonomic and comfortable solution, that simplifies your standing work. Hard and durable Rubber mats for heavier industrial environments can be produced, as well as soft, high quality mats made of recycled rubber for agriculture applications. Rubber mats can also be supplied with additional fire protection.
These high quality, protective rubber mats provide:
Sound and vibration damping
Durability
Ergonomic and comfortable
Can be enhanced using our Firestop material
Engineered Rubber Solutions
Suitable for using rubber material technology, including fire protection, anti-vibration and load distribution.
Rubber Hoses
Cooling hoses for transport industry , Hoses for agriculture, dairy and milk production, Hoses for general industry
Each individual Rubber hose is manufactured and engineered to meet the specific industry and application requirements it will be used for. Dimensions and requirements for pressure and suction capacity can be varied to meet specific application requirements, as can durability against chemical influences, frost and heat, or weather and wind. We produce rubber hoses based on accurate measurements and calculations, to ensure the result is a strong and appropriate hose for your specific requirements.
Benefits of our durable rubber hoses include:
Tailored solutions
High quality
Long track record
Rubber Lining
120 years of experience, Protection against corrosion and fire, Maintenance-free
Rubber lining and coating solutions are used in piping systems and tanks, for the storage and transport of acids and alkalis but also in saltwater cooling systems, desulphurization, pump housings, and agitators. If there is a need for damping of sound and vibration, protection against mechanical wear, corrosion or fire, our rubber lining and coating can be tailormade and designed for a specific application. Vipo has been the partner of choice for turnkey lining of cooling water systems in different power plants including coal, gas, and nuclear plants.
Our rubber lining and coating solutions provide:
Flexible material
Quality
Chemical resistance
Custom designs
Corrosion Protection
Significant elasticity, Anti-fouling, Cathodic disbondment
Wherever steel is exposed to corrosion; it can be protected with a robust rubber lining. A platform's riser pipes can be protected from corrosion by applying an elastomer coating. Elastomer coating is widely recognized in the offshore industry as the most effective method of riser corrosion protection, particularly in the highly corrosive splash zone. Our solution uses elastomers which are chemically resistant to most corrosive liquids, gases, salt water, ozone, and UV-light. Because of its elasticity and strength, this material wears extremely well. It provides excellent protection against sharp and abrasive particles, including mechanical impact protection. This solution has a temperature range of -50°C/-58°F to 155°C/311°F.
Benefits of using our rubber-based solution:
Corrosion protection
Impact protection
Protection against sharp and abrasive particles
Wide range of rubber options
Increased lifetime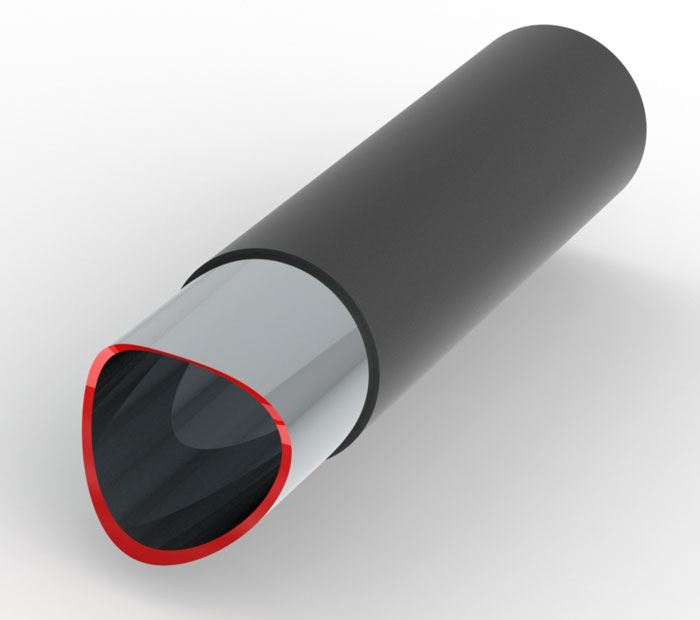 Expansion Bellows
Flexible, Anti-vibration, Sound insulation
Expansion bellows are flexible reinforced connections used in piping systems to provide compensating functions including anti-vibration and sound insulation. Expansion bellows are also used to ensure that thermal and mechanical changes in the system do not compromise the integrity of your construction.
Our handmade expansion bellows provide:
Custom designs based on specifications and requirements
High quality and durable material
Handles a wide range of extreme temperature variations
ENGINEERED RUBBER SOLUTIONS