Vikotherm®
Insulation and Coating
Subsea thermal insulation and coating is necessary to avoid the formation of hydrate plugs and wax build-up in subsea structures. The build-up begins when the oil/gas composition temperature is not maintained and begins to cool. Without thermal insulation the cold seawater rapidly cools down the oil, forming hydrate/wax blockages, making it impossible for a safe flow. Thermal insulation materials prevent formation of these blockages during a shutdown scenario or during normal operations.
Vikotherm® R3
Hand applied, increased temperature and depth performance, flexible with high adhesion strength
Vikotherm® R3 is the latest generation of thermal insulation material. The material is made from a unique blend of commercial rubbers, providing unlimited water depth capability and performance in high temperatures up to 180oC.
The hand applied system provides:
Minimal upfront engineering and design time
Faster application rates
Simple site mobilization
Excellent adhesion performance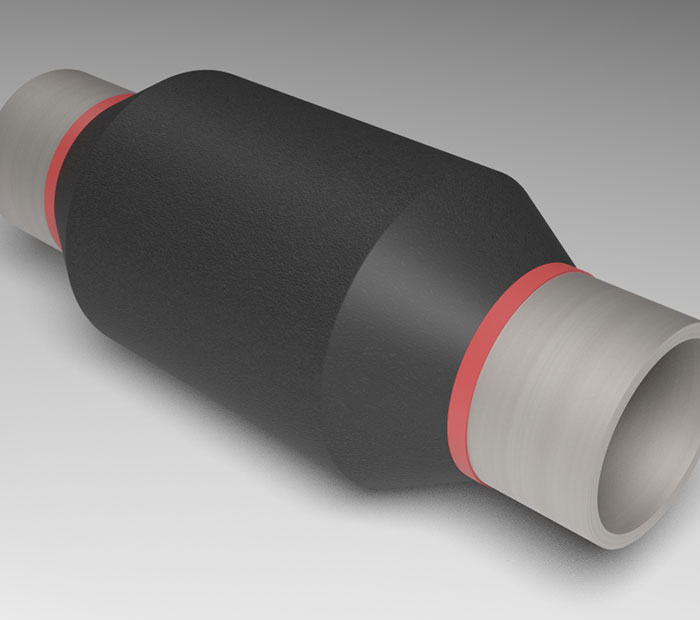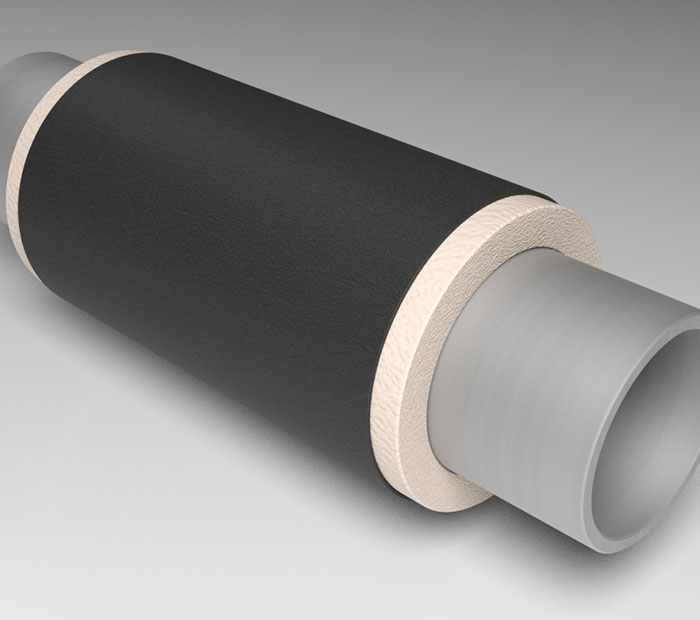 Vikotherm® R2
Flexible and robust, Hydrolysis resistant, good adhesion to metallic and non-metallic materials
Vikotherm R2 is a rubber-based subsea thermal insulation material combining flexibility and robustness, to protect the entire lifespan of a subsea installation.
The three layer coating system provides:
Excellent corrosion protection
High elongation
Optimal U-value
Suitable for hot wet applications up to 155oC
Vikotherm® S1
Increased thermal and hydrolytic stability, improved thermal conductivity and heat capacity, extremely flexible and resistant to cracking
Vikotherm® S1 is a silicone thermal insulation material that sets a new standard in insulation performance based on advanced, non-syntactic silicone technology.
The castable material provides:
High elongation
Low thermal conductivity
Resistance to cracking
Increased thermal and hydrolytic stability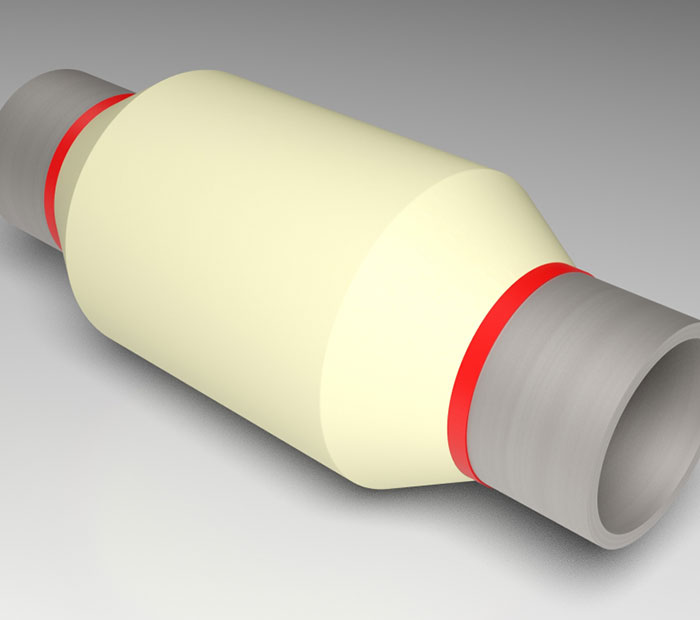 Vikotherm® G3
Low thermal conductivity, flexibility and resistance to cracking, enhanced joint strength
Vikotherm® G3 is a non-mercury catalyzed glass syntactic polyurethane insulation system. It can be applied across all geographical deepwater locations.
The glass syntactic polyurethane insulation system provides:
Low density
Tensile strength
Low thermal conductivity
Vikotherm®
Insulation and Coating
Thermal insulation materials prevent formation of these blockages during a shutdown scenario or during normal operations. Vipo offers a a wide range of materials for wet insulation systems.
Vikotherm® IC
Proven cover performance, range of installation methods, tailored design
Vikotherm® IC are engineered insulation covers using materials from our established and qualified Vikotherm® Thermal Insulation range to accommodate all combinations of temperature and water depths.
These tailored thermal insulation covers provide:
Suitability for high-temperature applications
Range of installation methods
Submerged weight control
Tailored designs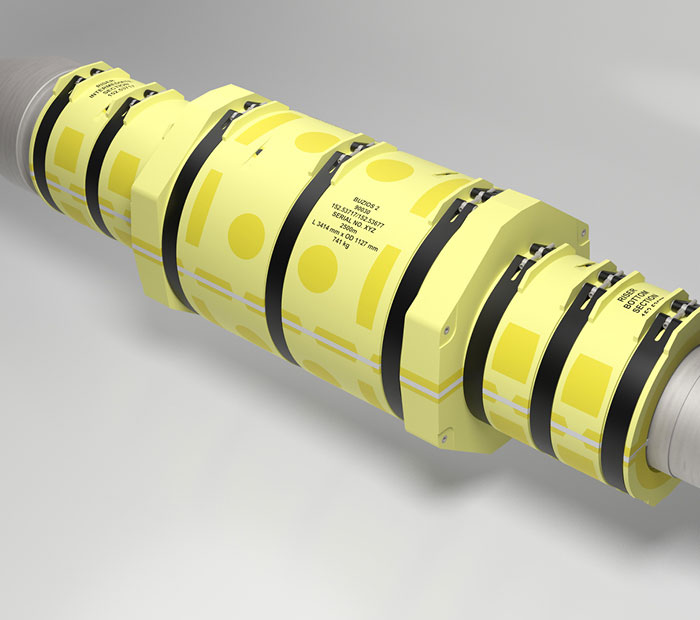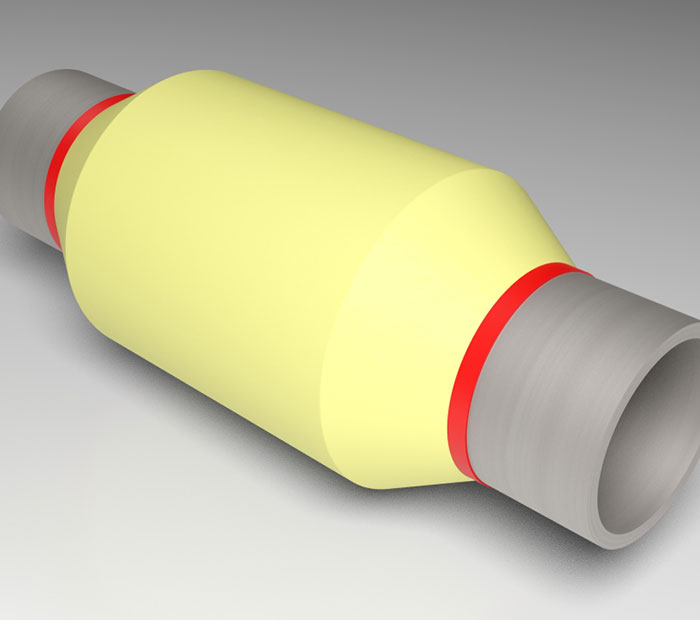 Vikotherm® P7
Extremely durable, suitable for deep water use, high temperature resistance
Vikotherm® P7 has an industry track record over three decades, recognized as the benchmark of subsea insulation systems. It's thermal properties provide good cool down steady-state performance.
This solid polyurethane insulation material provides:
A range of operating temperatures
Tensile strength and elongation
Thermal properties
Advanced application methods with minimal restrictions
Vikotherm® PP
Excellent tolerance to moisture and heat, high thermal capacity, limitless operating depth
Vikotherm® PP is a thermoplastic, thermal insulation and corrosion protection system used for extreme depths and temperatures in demanding subsea environments.
This polypropelene thermal insulation system provides:
Corrosion and mechanical protection plus thermal insulation in one
Excellent dimensional reliability
Resistance to impact loads and cracking
Thermal shock resistant
Very low water uptake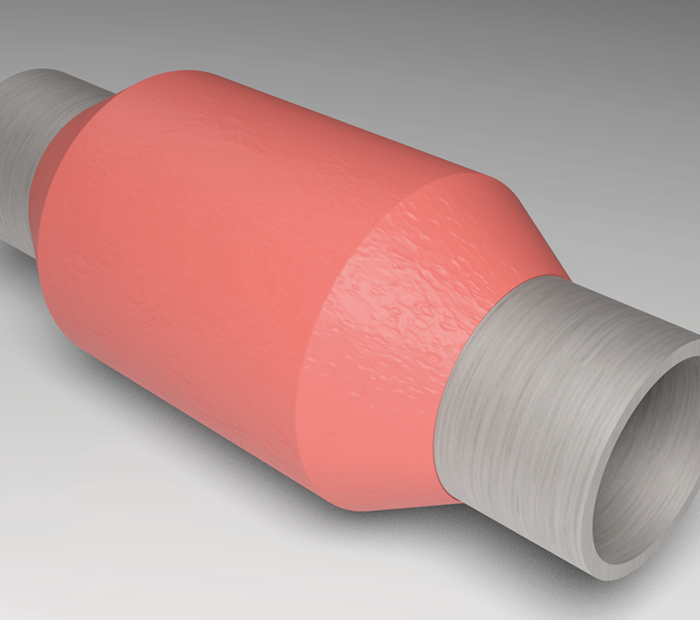 Products
Type of product
Temparature
Limit hot/wet
(oC/oF)
Depth limit


(m/ft)

Vikotherm® R2
Syntactic Rubber
180/350
3,000/9,800
Vikotherm® S1
Solid Silicone
150/300
3,000/9,800
Vikotherm® R3
Solid Rubber
180/350
Unlimited
Vikotherm® P7
Solid Polyurethane
90/195
Unlimited
Vikotherm® PT
Polypropylene tape
90/195
2,000/6,500
Vikotherm® G3
Syntactic Polyurethane
60/140
1,800/5,900