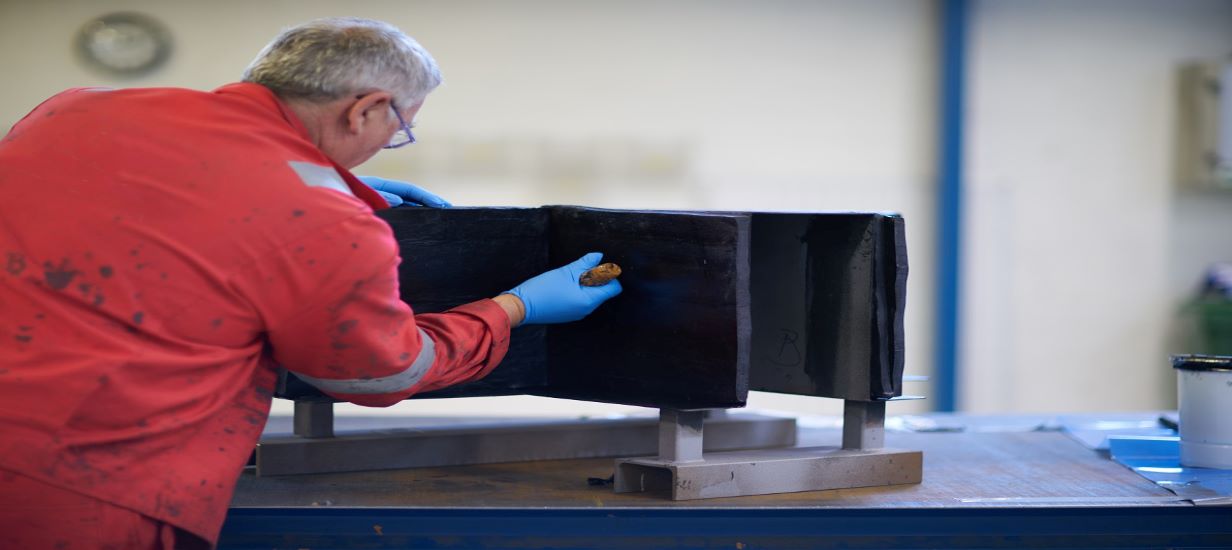 Next Generation Subsea Manifold Insulation Working Remote
Our customer based in Australia, required a unique insulation solution for a subsea manifold, to be used in a high temperature environment. The application of the insulation material needed to be performed on site at their facility. We were challenged by strict COVID'19 measurements at the time. The Australian borders were closed and we were unable to travel to complete the work within the required schedule using our own personnel. By collaborating closely with our customer overseas, we arranged remote training for local operators in Australia, from our facility in Norway. Within only a few days of remote training, the local operators in Australia carried out the application of Vikotherm® R3 Thermal Insulation directly onto the manifold.
Choice of materials
For this project, our technical experts selected Vikotherm® R3 as the most suitable and effective insulation material for the project. Vikotherm® R3  is a high performance, subsea thermal insulation material and the latest generation to Vipo's Vikotherm® product range. The material is made from a unique blend of rubbers, providing unlimited water depth capability and optimal performance in high temperatures up to 180°C.
The material is flexible with excellent adhesion performance onto anti-corrosion coatings and bare metals. It can be hand applied without the use of tooling or pump equipment, leading to minimal engineering and design time, faster application rates and simple site mobilization.
Results
With close collaboration with our customer, we managed to complete the work within schedule, despite the challenging circumstances caused by travel restrictions. We have since received positive feedback on our ability to adapt to the challenging situation. The efficient roll-out of remote training and supervision was a crucial factor in securing a successful project delivery.