Flexible rubber based seals protecting pipes at the penetration location 
Pipe penetration seals are prefabricated flexible seals, made from layers of durable materials. The seals are tailormade to accommodate most structures and geometries.  Focusing on protecting the pipe at the penetration location, the seals allow movement of the pipe during operation.
These fire resistant, flexible seals provide:
Slim and lightweight
Maintenance free
Hydrocarbon, jet and 350kWm² fire resistant
Blast tested
No hot work required when installing
Fire, mechanical and wear protection
Tailormade to specifications
Read more about Pipe Penetration Seals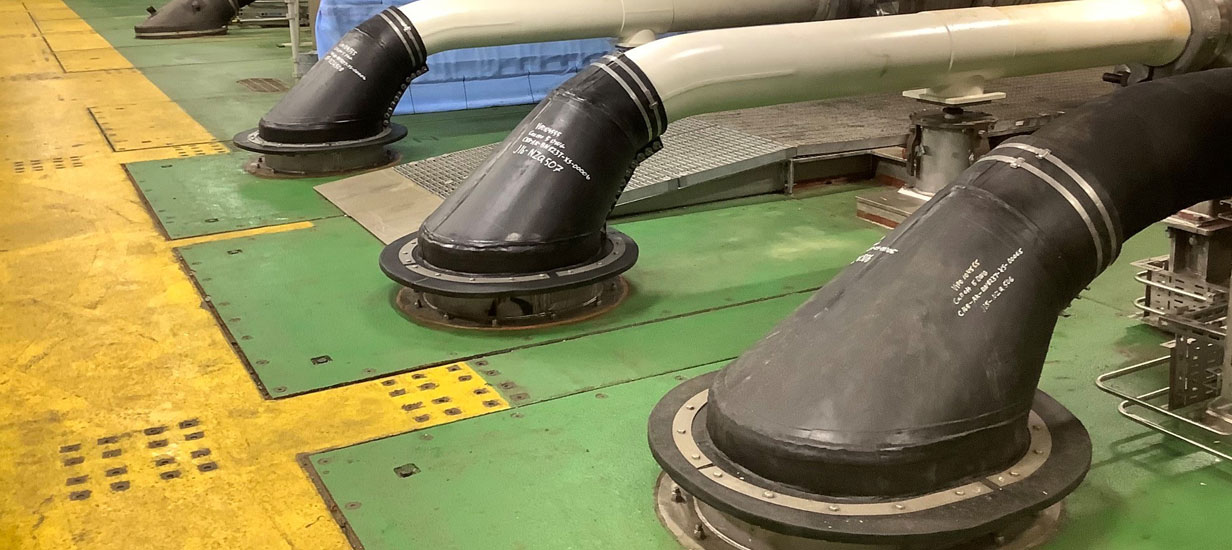 The application of passive fire protection (PFP) needed to be carried both at our site and applied to field joints offshore.