Vikodeck® is designed to offer robust protection for any surface, wall or deck that is vulnerable to impact, corrosion, temperature fluctuation and even fire.
Vikodeck® is a rubber tile made from Vipo´s own developed material available in a range of thicknesses to meet the requirements for each application. Vikodeck® is used mainly as surface protection, protecting people, surfaces and vital equipment. Can also be delivered for areas with Passive Fire Protection requirements.
Features:
Flexible, no cracking during service
Low smoke and toxicity during fire
Impact resistant, increases the load capacity of steel decks
Quick and easy to install, no hot work required and maintenance free
Noise dampening
Seawater and oil resistant
Hydrocarbon and jet fire resistant for up to 2 hours
Read more about Vikodeck®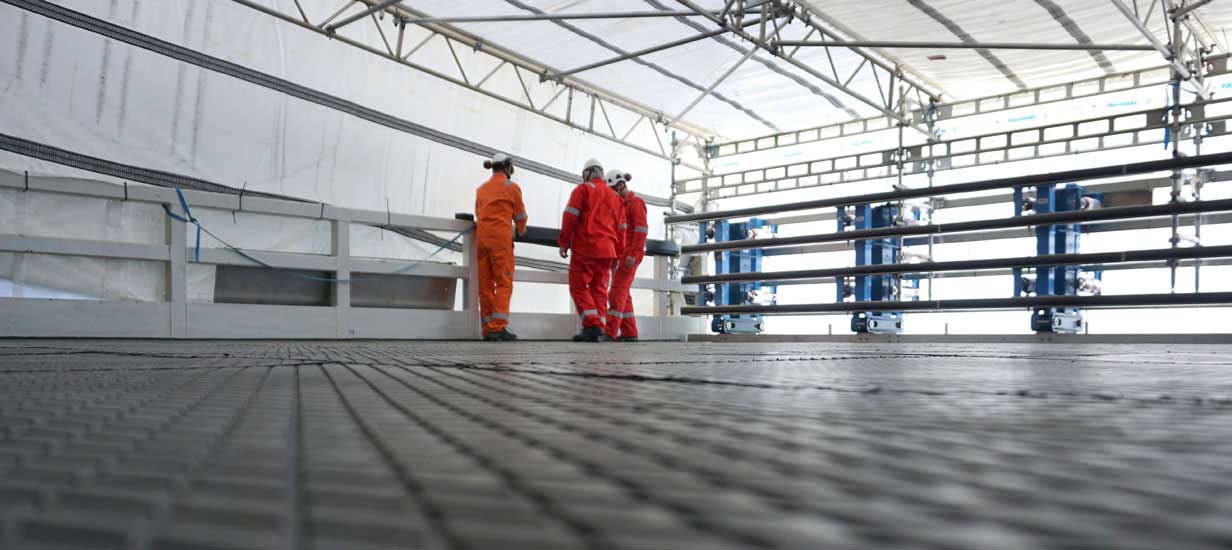 Equinor is an energy company with more than 21,000 employees developing oil, gas, wind and solar energy in more than 30 countries.