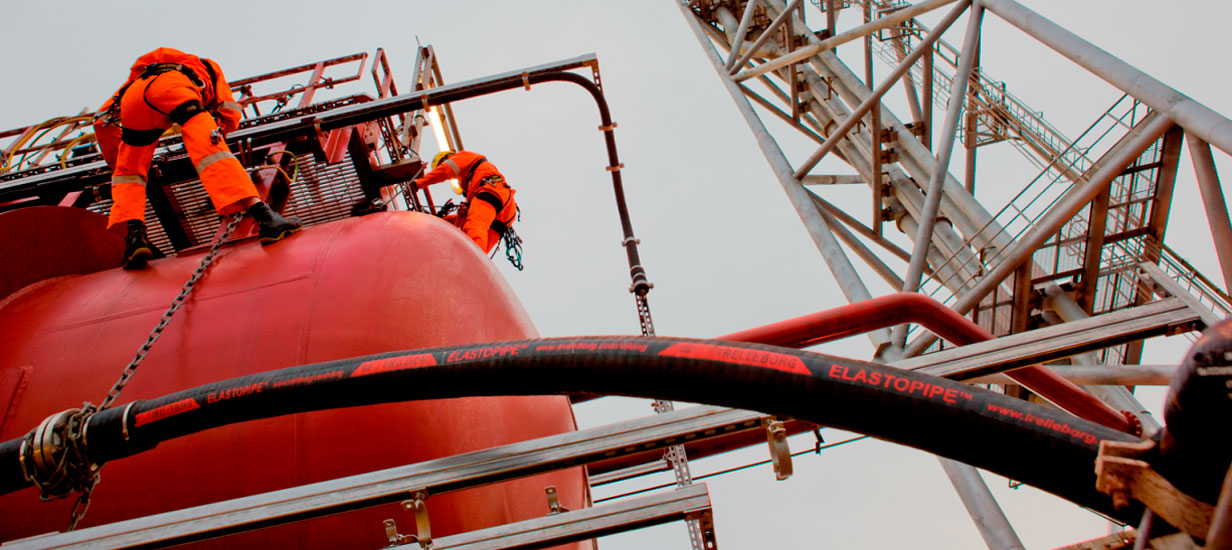 From survey to completion in six weeks
Teekay Offshore selected SHI, Samsung shipyard in Geoje South Korea as constructors of the FPSO Petrojarl Knarr. Towards the completion of the FPSO some challenges concerning the fire water system appeared - the performance of the deluge system failed the criteria set by DNV GL. Something had to be done...
Vipo was invited to conduct a site survey to provide an Elastopipe™ based solution to resolve the issues with the deluge systems on board the FPSO. On the 18th-19th of March 2014 the site survey was conducted by a Vipo supervisor, accompanied by a representative from both our agent KKIC and SHI, Samsung.
With a delivery date planned for the beginning of June 2014 (full completion of Petrojarl Knarr), time was extremely limited, but after only two days our supervisor managed to identify and document all the required information – after which our engineering team started processing the construction work packs for Petrojarl Knarr's hull and topside modules. Approximately four weeks later, two Vipo supervisors with an installation team of 18 men arrived on site to execute the job.
The scope consisted of 92 Tie-ins and installation of 175 meters of Elastopipe™ for additional nozzle branches, as well as replacing existing nozzle branches with a reduced pipe dimension. This improved coverage optimized the hydraulic balance in the system to ensure it served the main purpose.
The main challenge during installation was the time limit we had to deal with – a window of 14 days was available to complete the full scope. Due to the ease of the installation of Elastopipe™ and the dedication of the Vipo team we managed to complete the scope
by the 4th of May.
"We should have used Elastopipe™ for the full deluge system from the start", says Mr. Sung-Do Shim, Assistant Manager Piping design SHI, Samsung.